The History of Exley House B&B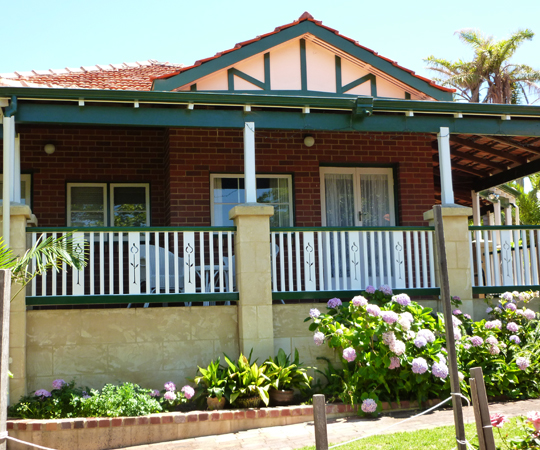 The original house was built in 1930 by the Exley family. By the time we purchased it in 1988, it was very run down and had been rented to university students for 10 years. It consisted of only 2 bedrooms, 1 bathroom, a kitchen/meals area and a lounge. The laundry was outside the house and was very basic.

We were advised that we should just demolish it as it was in such poor condition, but it had so many appealing features that we were confident we could create a lovely home.

We renovated the existing house and then started on the extensions. Kim has done most of the work, with our sons, Craig and Kyle, being an enormous help while they were still living at home. Over many years it has been a constant work in progress and a labor of love. We are thrilled with the results.

During the early days, we were visited by a member of the Exley family and she provided us with a photo of her parents in front of the home in 1930 plus a later one showing a more established garden.


By the year 2000, both of our sons had left home, so we made the decision to start our own Bed and Breakfast. It was an easy decision to call it Exley House after gaining permission from the Exley family, some whom have stayed here as guests.